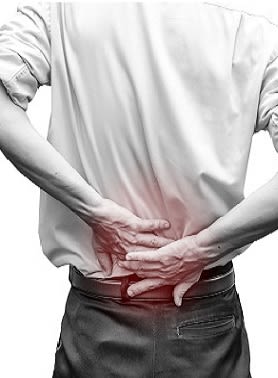 SPECIALIZED BACK CARE
The Back Care programme incorporates a series of conditioning exercises for the core muscles to achieve stability in varied body positions or postures.Core Stability is the name given to the strengthening of the corset of muscles surrounding the back and abdomen which are called the core or powerhouse . They provide a solid base upon which all other muscles can work upon to initiate movement. Best physiotherapy services of spine are provided by best spine specialists in the Physiotherapy Clinic In Gurgaon .
we has the most experienced spine specialists, which provides best physiotherapy services of spine and slip disc treatment in Hanumangarh.

Back care in Hanumangarh
As a major aspect of your slip disc or back pain treatment, you can always consult a physiotherapist. They are the trained professionals in these cases and use professional means of treatment like back rub and control. They can give you a personalized chart according to your health situation and will also help you to minimize your pain, keep you active and to prevent from any kind of further damage to your back.

A highly scientific and acclaimed Pilates regime strengthens the core and tones up the abdominal, gluteal and thigh musculature which is crucial for preventing injuries and enhancing performance.
How we can help you:
we is acknowledged as one of the best physiotherapy clinic for Back Pain Treatment In Hanumangarh, as we have researched based back care programme and US FDA approved equipments:
Core muscle training (Re-aline core)
Fast track pain relief ( isokinetics)
Funtional manual therapy
Neurodynamics
Cranio-sacral therapy
Visceral mobilization
High power (class 4) laser
TENS
IFT
Long wave therapy
Manual Therapy, MFR's
Deep tissue massage
Mobilisation and strengthening of back muscles
Osteopathic spine adjustments TM
Taping for back
Spinal decompression therapy